From modern architecture to Dutch masterpieces, Rotterdam features many interesting museums. We present you the best-known museums of Rotterdam.
Museum Boijmans Van Beuningen
Museumpark 18-20
With some distance Rotterdam's most famous museum: Museum Boijmans Van Beuningen. In Boijmans you can see Dutch and European masterpieces from the early Middle Ages until the 21th century. Note that de museum is closed because of a renovation.
Maritime Museum Rotterdam
Leuvehaven 1
Among the top of the shipping and port museums in the world, the 'Maritiem Museum Rotterdam' brings the seafaring world of the past, present and the future to life. In the outdoor free Harbour museum you can check out ships, old harbor cranes and other interesting marine items. The winner of the Museum Award 2018 is also great fun for kids.
The New Institute
Museumpark 25
The multidimensional 'Het Nieuwe Instituut' focuses on architecture, design and e-culture. Its exhibits are regularly changed and include drawings, photographs, objects and models which illustrate the history of Dutch architecture. The special nearby Sonneveld House can also be vistited with the ticket.
Chabot Museum
Museumpark 11
Also check out the charming Chabot Museum in the Museumpark, dedicated to the painter and sculptor Henk Chabot. This museum is located in a very special villa (1938) in the so called 'Nieuwe Bouwen' style.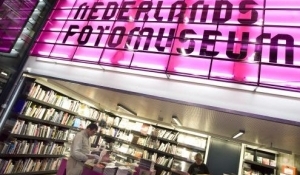 Dutch Photo Museum 
Wilhelminakade 332
The 'Nederlands Fotomuseum' is located in the picturesque Las Palmas on the exciting Wilhelminapier. Photo enthusiasts are well catered for with a richly varied exhibition program, archives of international photographers and several temporary photo exhibitions.
Museum Rotterdam
Rodezand 26
The Museum Rotterdam (since February 2016) tells the history of Rotterdam. Besides the permanent collection, the museum presents exhibitions on Rotterdam. Museum Rotterdam is located in the Timmerhuis, one of the latest projects of the agency of architect Rem Koolhaas.
Kunsthal Rotterdam
Westzeedijk 341
The fascinating Kunsthal shows temporary exhibitions in the field of art and culture. Thanks to the large surface, five exhibitions can be held simultaneously. The building of the Kunsthal, designed by Rem Koolhaas, attracts architecture lovers from all over the world.
World Museum 
Willemskade 25
The 'Wereld Museum' is located at the posh Scheepvaartkwartier on the corner of Willemskade. The museum shows more than 1800 objects from Africa, Oceania, Asia and America and includes Islamic heritage.
Museum of the Marine Corps 
Wijnhaven 7-13
This tiny but acclaimed 'Mariniers Museum' shows the glorious history of the Dutch Marine Corps. The corps was founded in 1625 by 'Prime Minister' Johan de Witt and Michiel de Ruyter, the most famous Dutch sea hero.
Natural History Museum  
Westzeedijk 345
The 'Natuurhistorisch Museum' is the largest nature museum of the Netherlands. The museum has a rich collection of natural history artifacts that include skeletons, insects and fossils amongst others.