Essential information for your visit in Rotterdam.
Rotterdam Welcome Card
The Rotterdam Welcome Card offers savings (a minimum of 25 procent) at attractions, museums and restaurants and free public transport.
Transport Rotterdam
Rotterdam has a good public transport including a great bike infrastructure and several interesting options on the water.
History Rotterdam
Rotterdam's history goes back to 1270. Rotterdam's most famous son is Erasmus. The heart of Rotterdam was almost completely destroyed in the World War II. Rotterdam is for many years the biggest harbour of Europe.
Safety Rotterdam
In general Rotterdam is a safe city.
Money Rotterdam
As a Dutch and European city you pay with the euro (€) in Rotterdam.
Dialing Rotterdam
In the Netherlands in Rotterdam the dialing code is: +31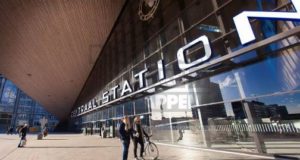 Time Zone Rotterdam
In the Netherlands in Rotterdam we have the Central European Time (CET).